---
About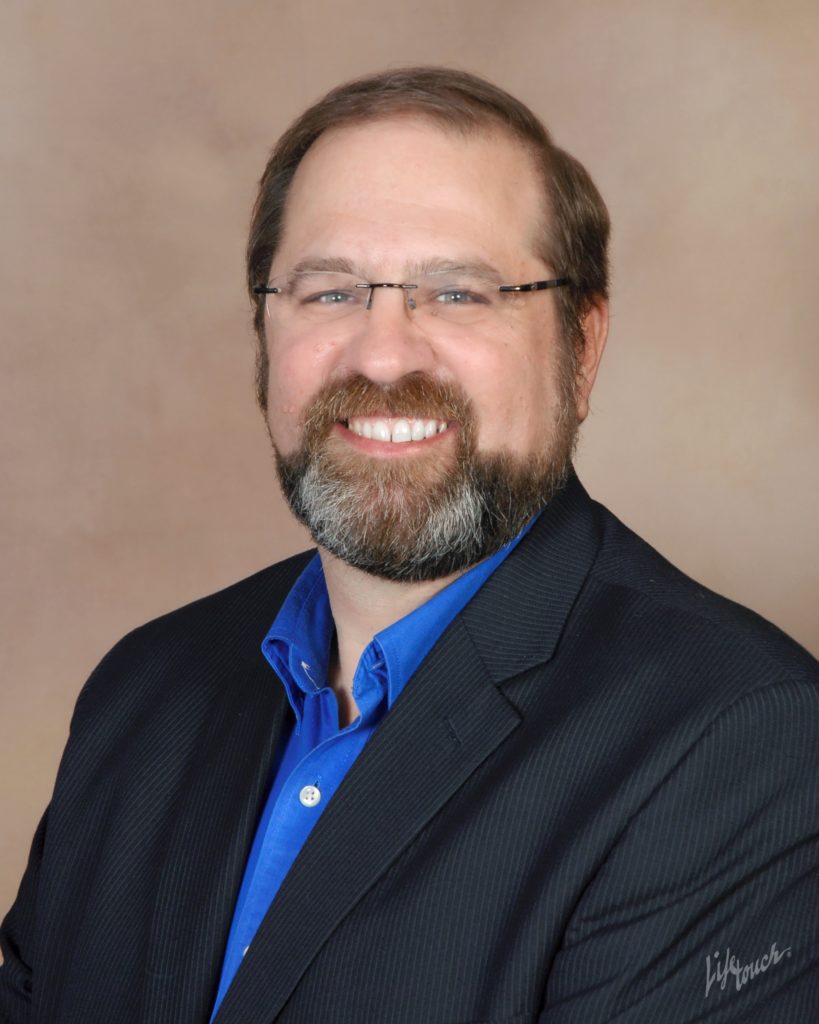 I am a believer in Jesus Christ serving as a local Baptist church pastor, a corporate chaplain, and a disaster relief chaplain.  
This is my personal blog. I share my perspectives about a variety of topics through my Christian worldview. I share insights from Scripture, things I've learned along the way. I share encouragement through personal stories, too. My goal is to give you something to think about, something to guide you in the practicality of the Scriptures, or something to continue on in this journey we call life.
My Biography
I was born and raised in northwest Louisiana, where I live today. I am the youngest of five children. My hobby of reading led me to apply for work at a local public library, where I met my wife Cindy. After dating for four years, Cindy and I married in 1987. We have one son, Aaron, who is married to Amanda.
I was saved by the Lord Jesus Christ in April 1983. I was called to preach in the summer of 1983 and have been involved in Christian ministry since late 1983. I have served in five churches, in two associations of churches in northwest Louisiana, and on two committees of the Louisiana Baptist Convention. I currently pastor a local Baptist Church and am serving on one association and one state convention committee. After a nine-year break from college, I returned to school and earned my Bachelor of Arts degree in Christian Ministry from East Texas Baptist University in 1996. I earned my Master of Divinity degree from Southwestern Baptist Theological Seminary in 2007.
I have a passion for sharing God's word in practical ways so that people can be like Jesus and share God's word in their own lives.
I enjoy camping with my wife, reading, learning about new subjects, playing guitar at a basic intermediate level, and trying to paint in acrylics.
My Contact Information
You may contact me via email at cth@calvinhubbard.com.
Colophon
My blog is built upon WordPress 6.0. My theme is a customized version of Astra, a WordPress theme. My brother James Hubbard helped in the customization, build, and launch of this website.
Disclaimer
This is my personal blog. The opinions I express here do not necessarily represent Barksdale Baptist Church, the Northwest Louisiana Baptist Association, the Louisiana Baptist Convention, or the Southern Baptist Convention, with which Barksdale Baptist Church cooperates in ministry. The opinions I express here do not necessarily represent Marketplace Chaplains USA, the chaplain care company through which I serve to provide employee care to local businesses. The opinions I express in this blog are mine alone. The information and perspectives I provide are on an as-is basis. I make no representations as to accuracy, completeness, timeliness, suitability, or validity of any information on this blog and will not be liable for any errors, omissions, or delays in this information, or any losses, injuries, or damages arising from its use.